Tennis is my favourite sport, photography is my passion and photojournalism is my work. So shooting the 2017 ATP Swiss Indoor tournament was an overload of pure niceness and a week of work and play I will not forget.  What more can a girl ask for? If that was not enough, then to meet and shoot the greatest tennis player that ever lived…. Well, it gives a new meaning to the 'icing on the cake'.
Before I continue, my favourite tennis player has always been John McEnroe. I have even read his autobiography 3 times until I found another book I was interested in to replace this endless loop. But, let's not dwell on my reading habits.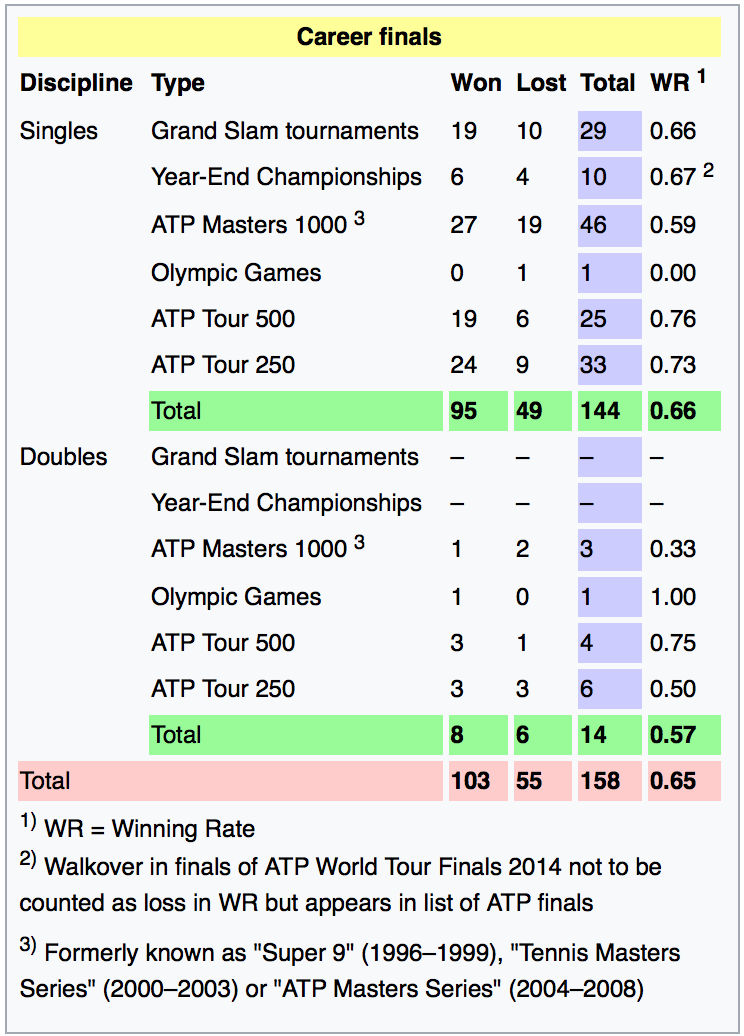 Let's move onto the grace of Roger Federer. If I were to reel off his full stats, this blog would probably be 20 pages long. So here is a summary of the stats gained from the ATP World Tour website. We need to find a new word for 'impressive'.
So many things have been written about him, in particular the argument of whether he is the greatest tennis player of all time. Often journalist write "arguably" the greatest tennis player in history.  There is nothing 'arguably' about it. It's a fact – let it go!!! Even John McEnroe has said it, so it must be true. 🙂 Ok, that was a bit of bias on my part.
I wanted to capture how effortlessly Roger played. Call it what you want. 'choreography in tennis'. 'a display of art' or just simply 'genius'. It was a joy to watch. I can see why so many people marvel at his game. From perfect shots to graceful movement, everyone was captivated by him and interestingly routing for him to win.
I say interestingly because have you noticed when a great athlete or sports person win all the time people get blasé about it, almost to the point of being fed up and desperate for change. In fact they would go as far as to route for their opponents. This is not the case for the likes of Roger Federer and in the athletics world Usain Bolt.  Why?
I believe they bring more to the game/sport than just competing.  They bring their unique personalities, charm and watchability. They also include you (the audience) in on their journey. Federer is always a joy to watch, regardless of how vital the match. A very rare and admirable gift indeed.
Do I think I will see another player like Roger again in my lifetime? Not a chance! So I'm enjoying this experience while it last and long may it last too.
Here are some shots for editorial use only. Please contact me directly for any other uses.
Copyright: © Elaine Pringle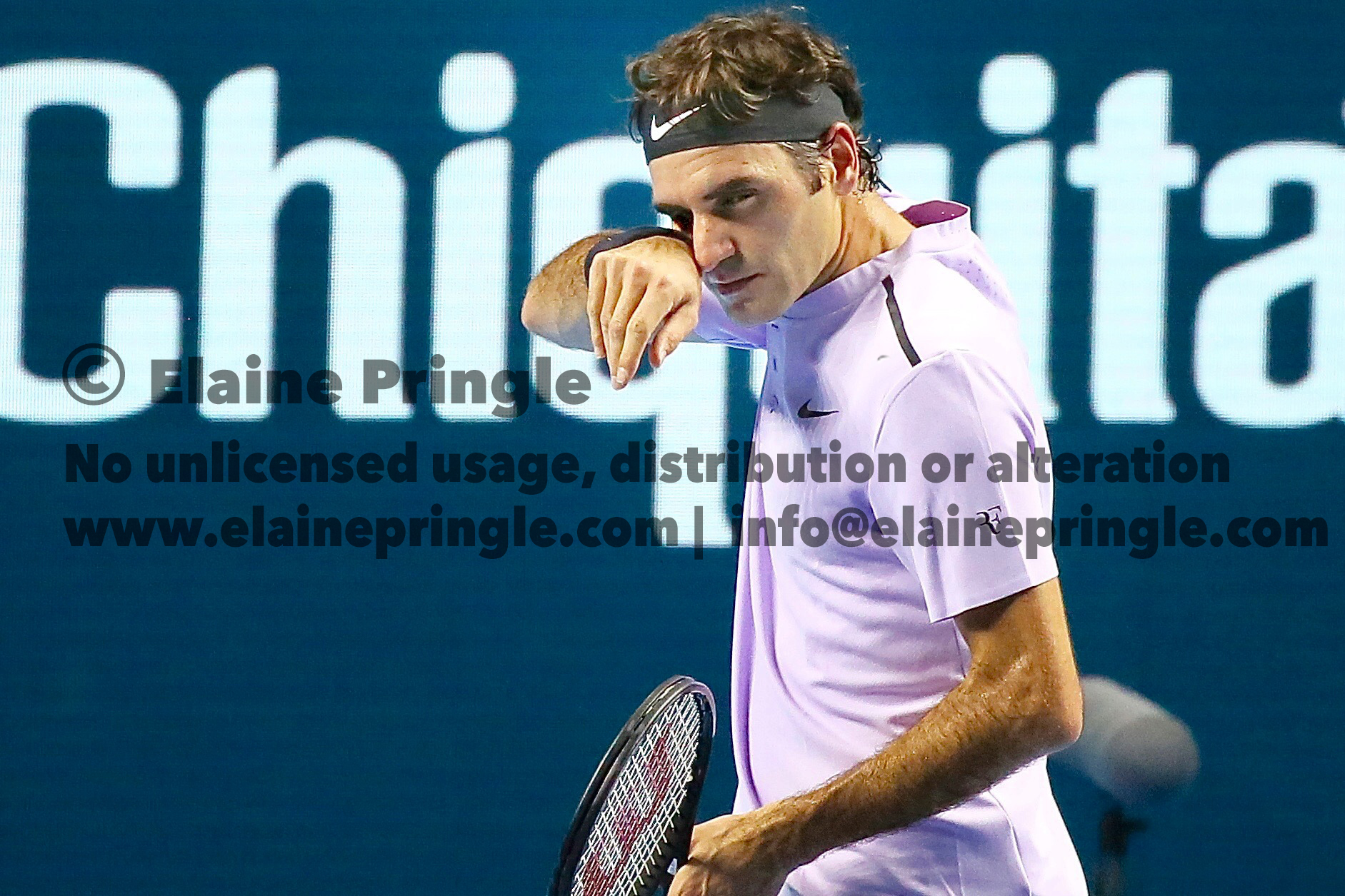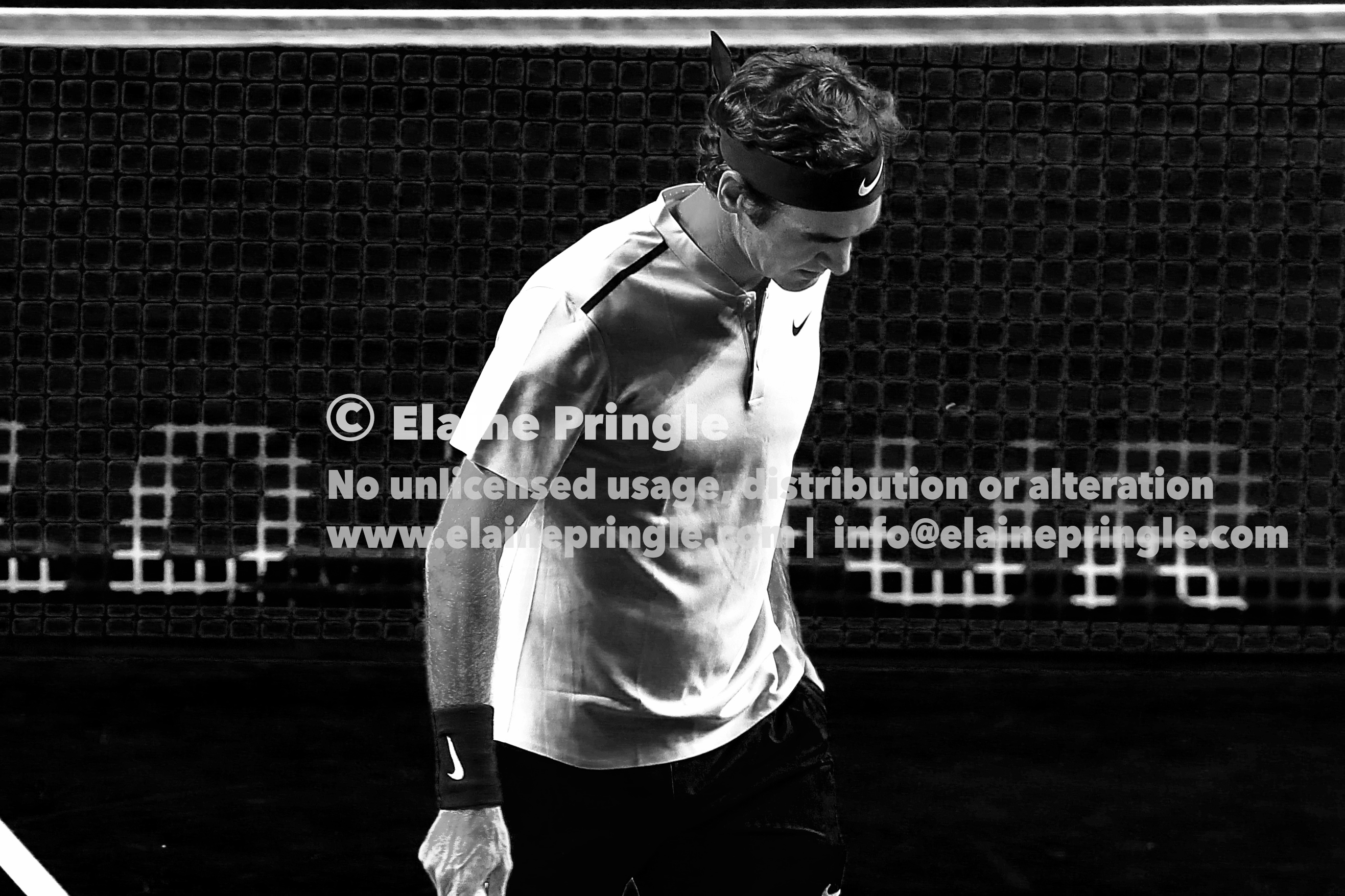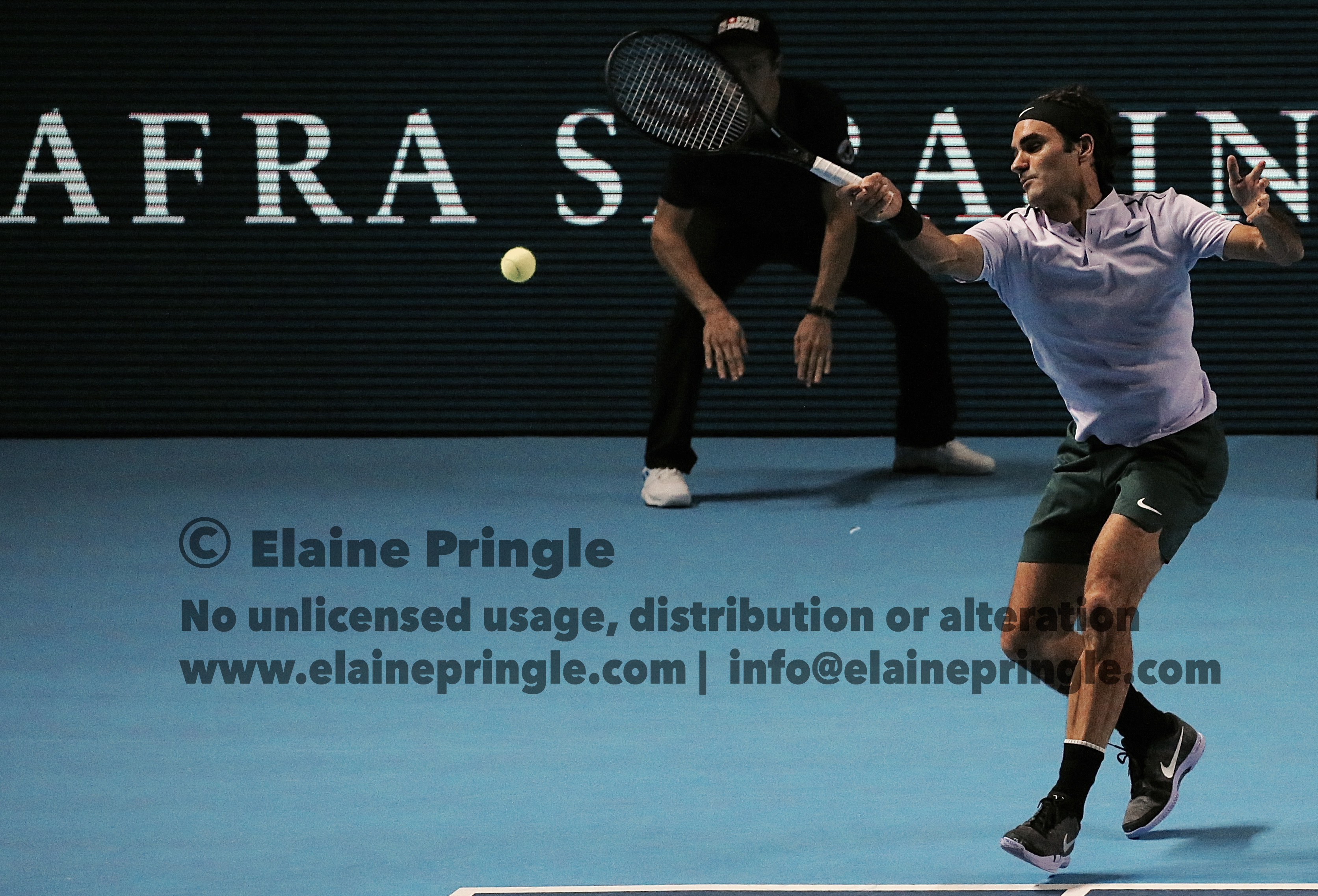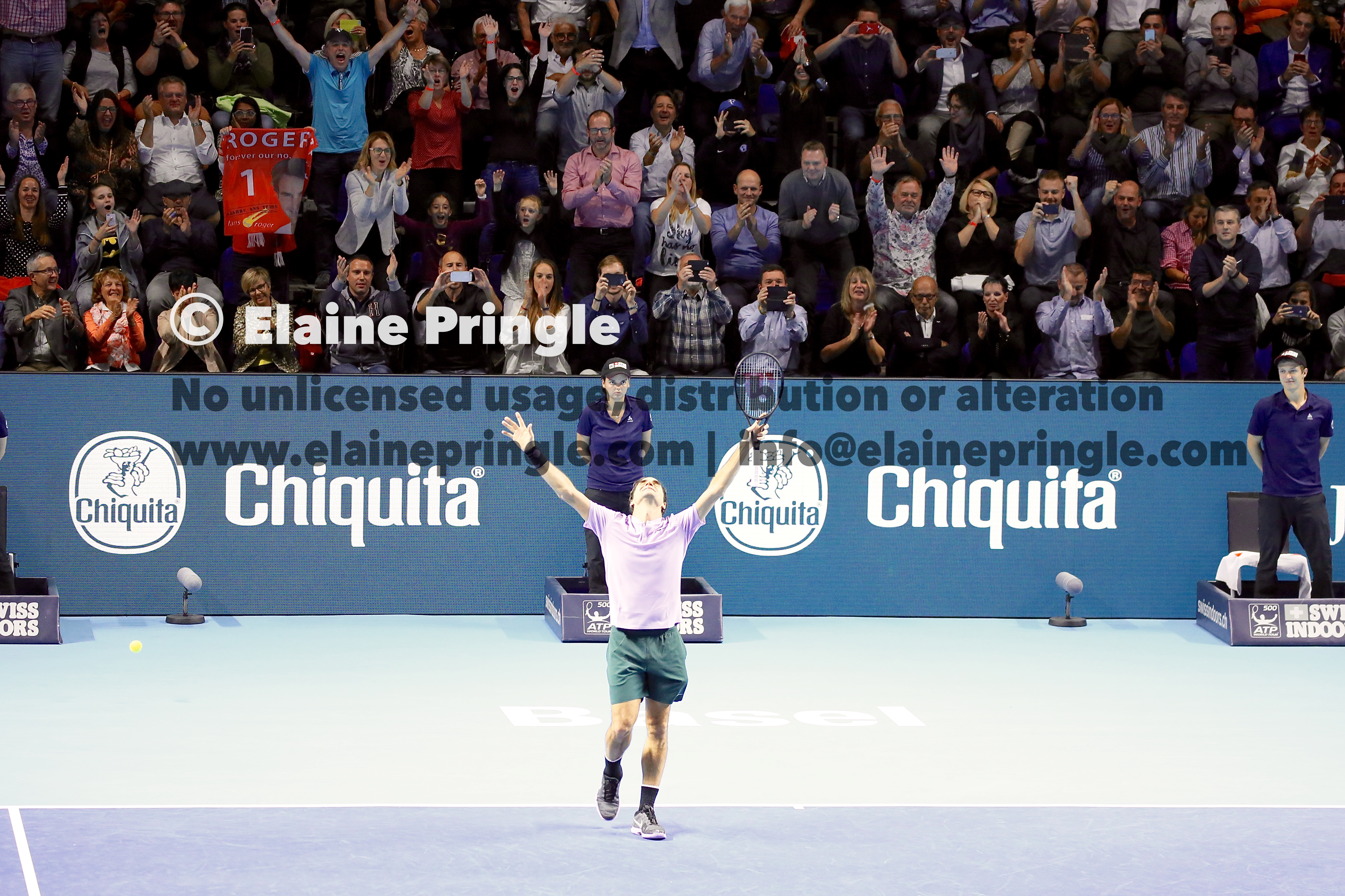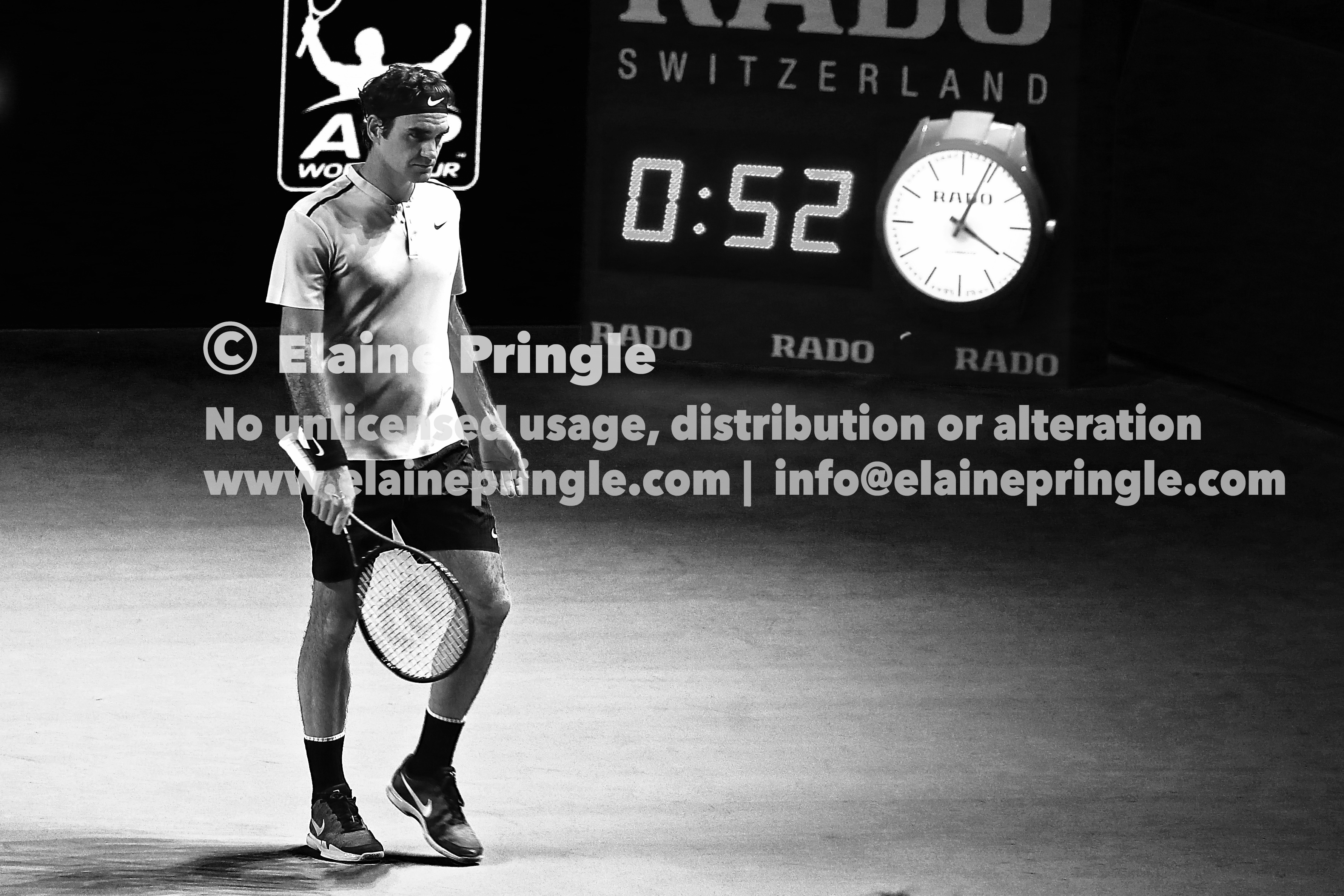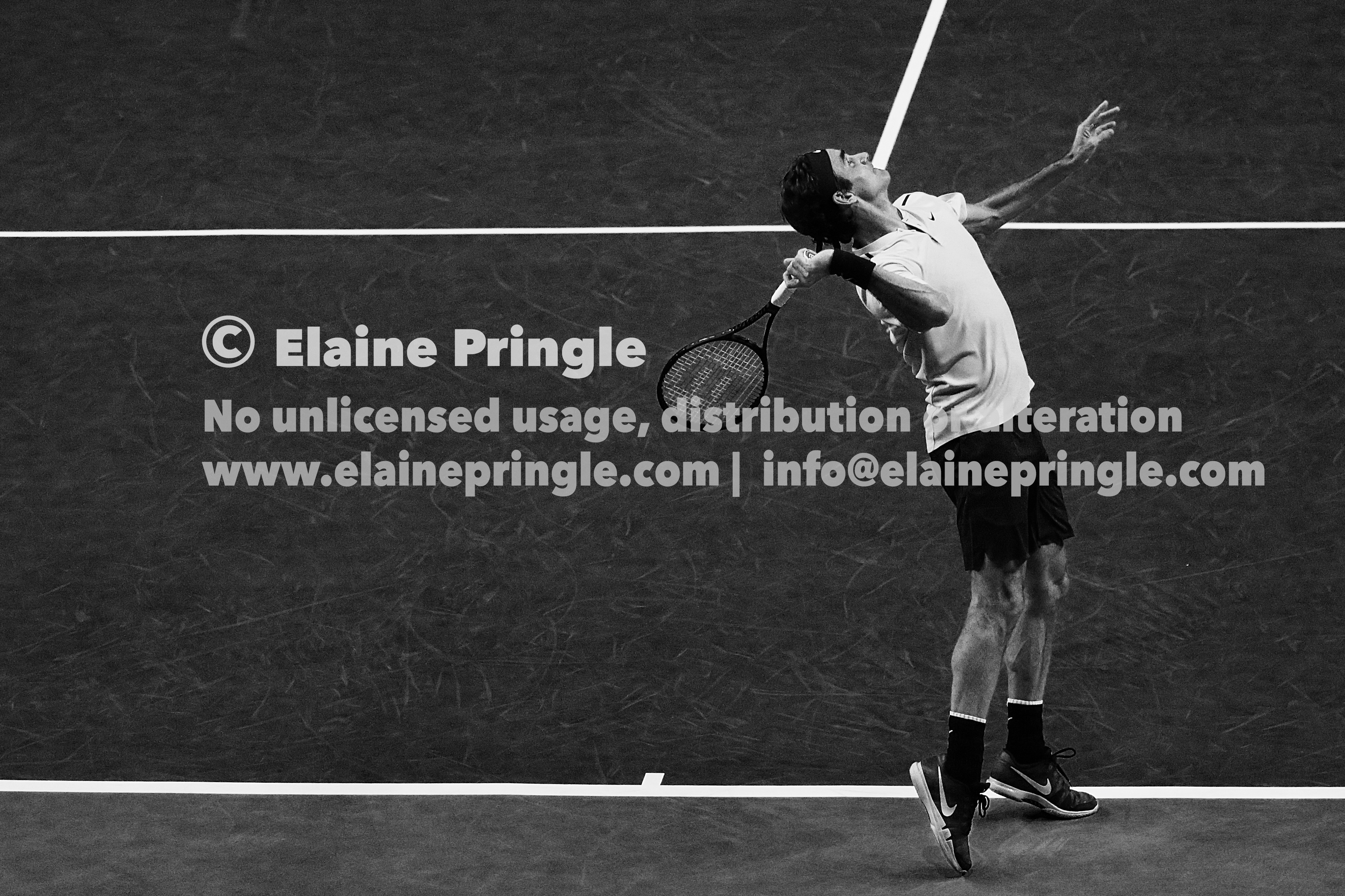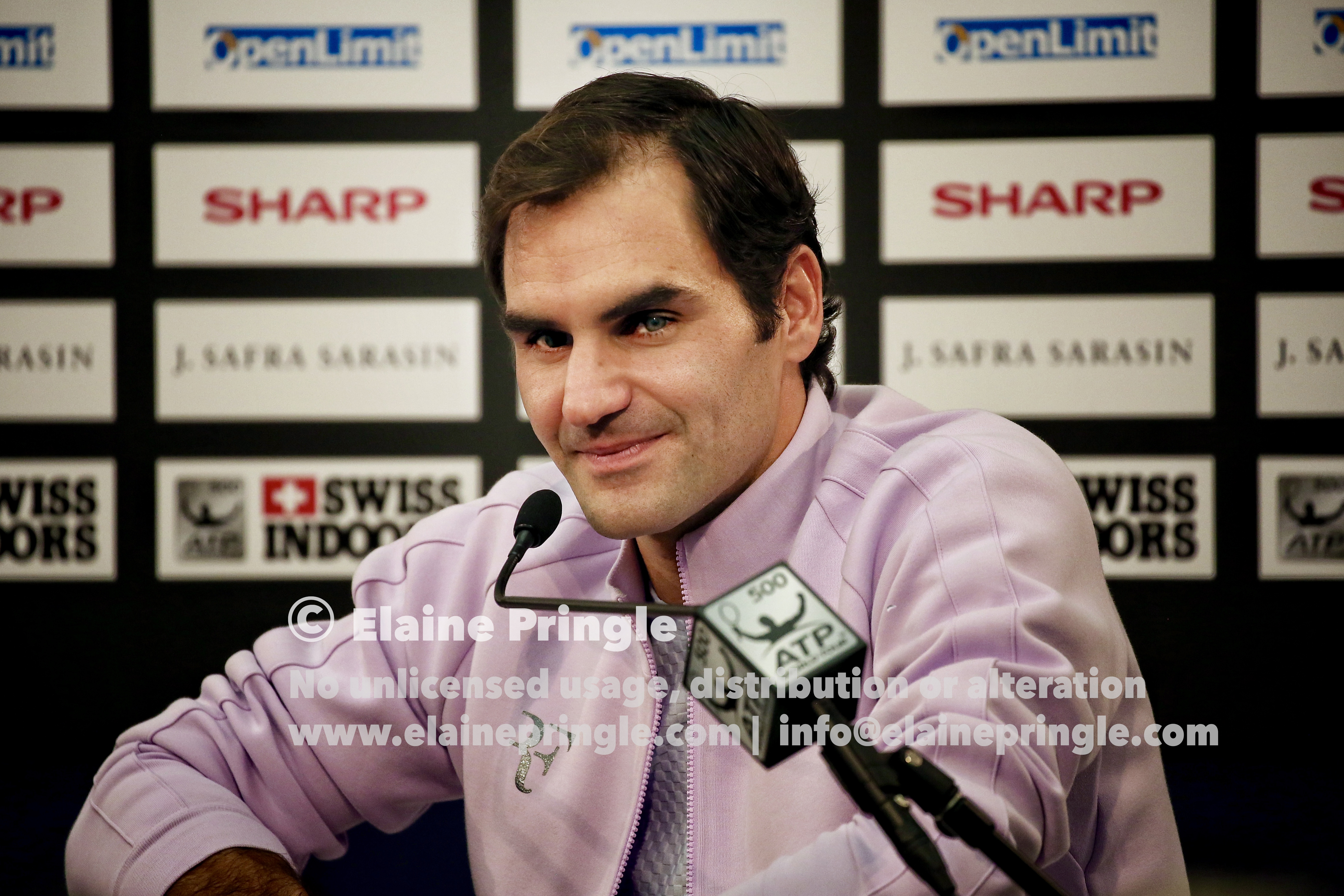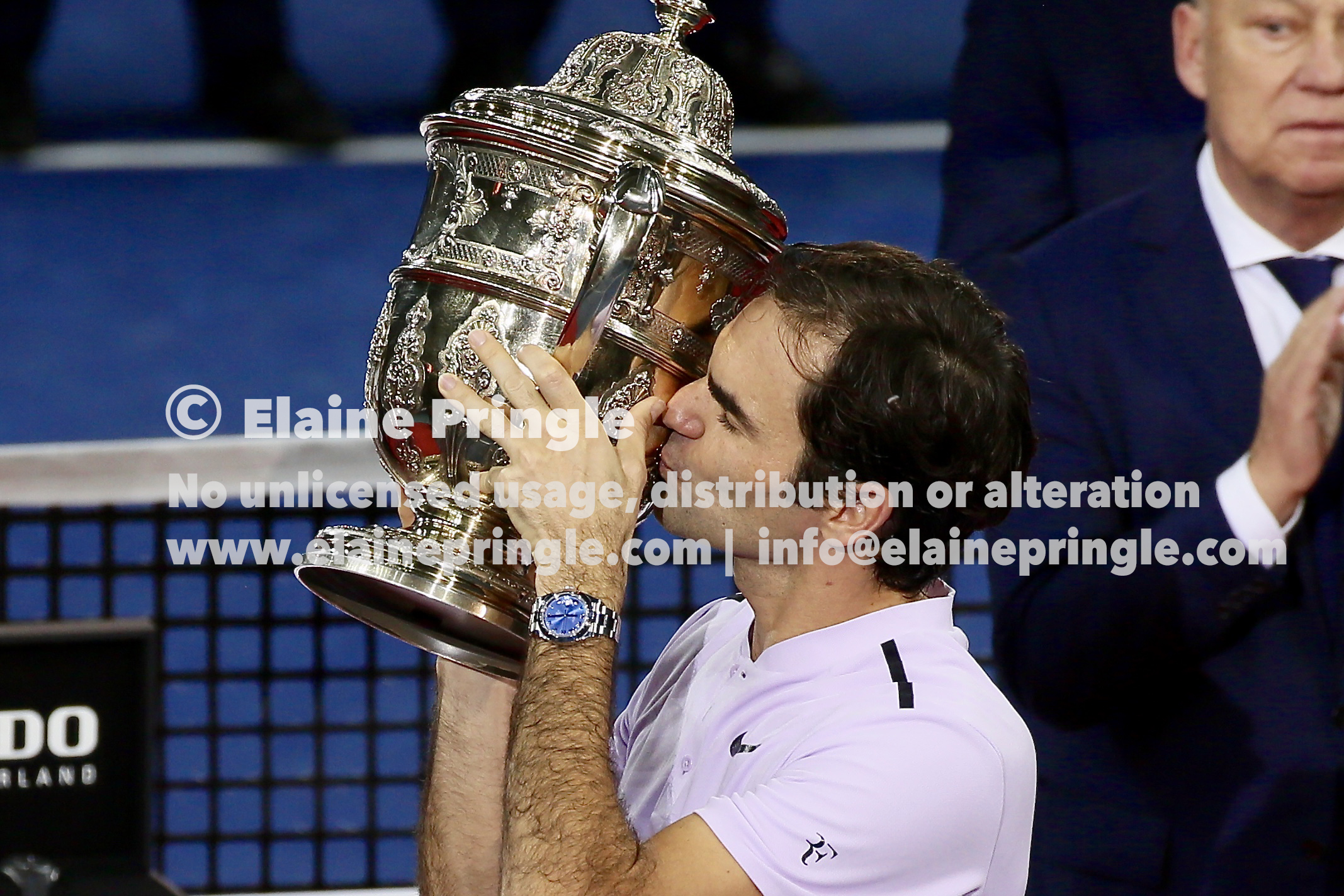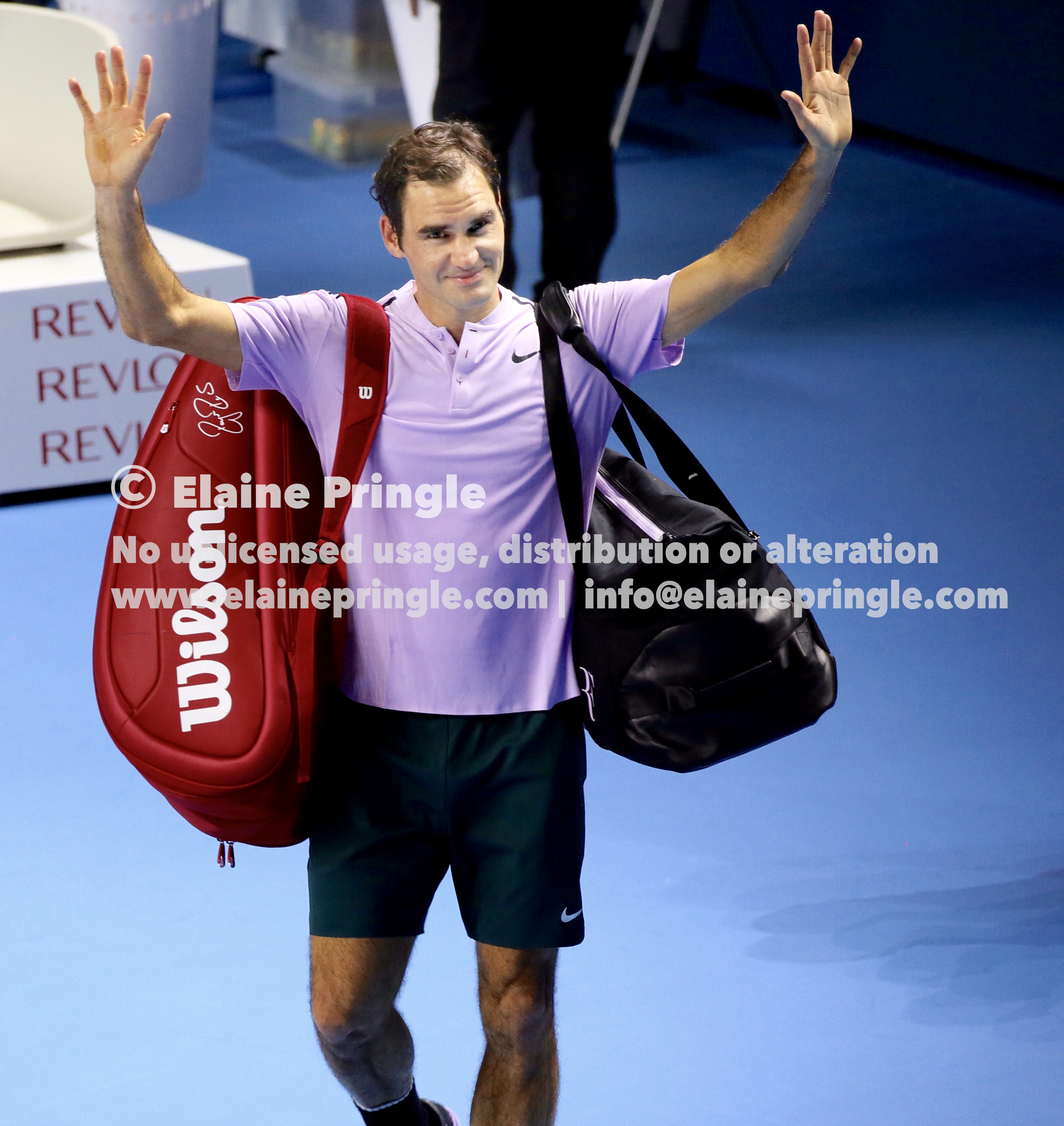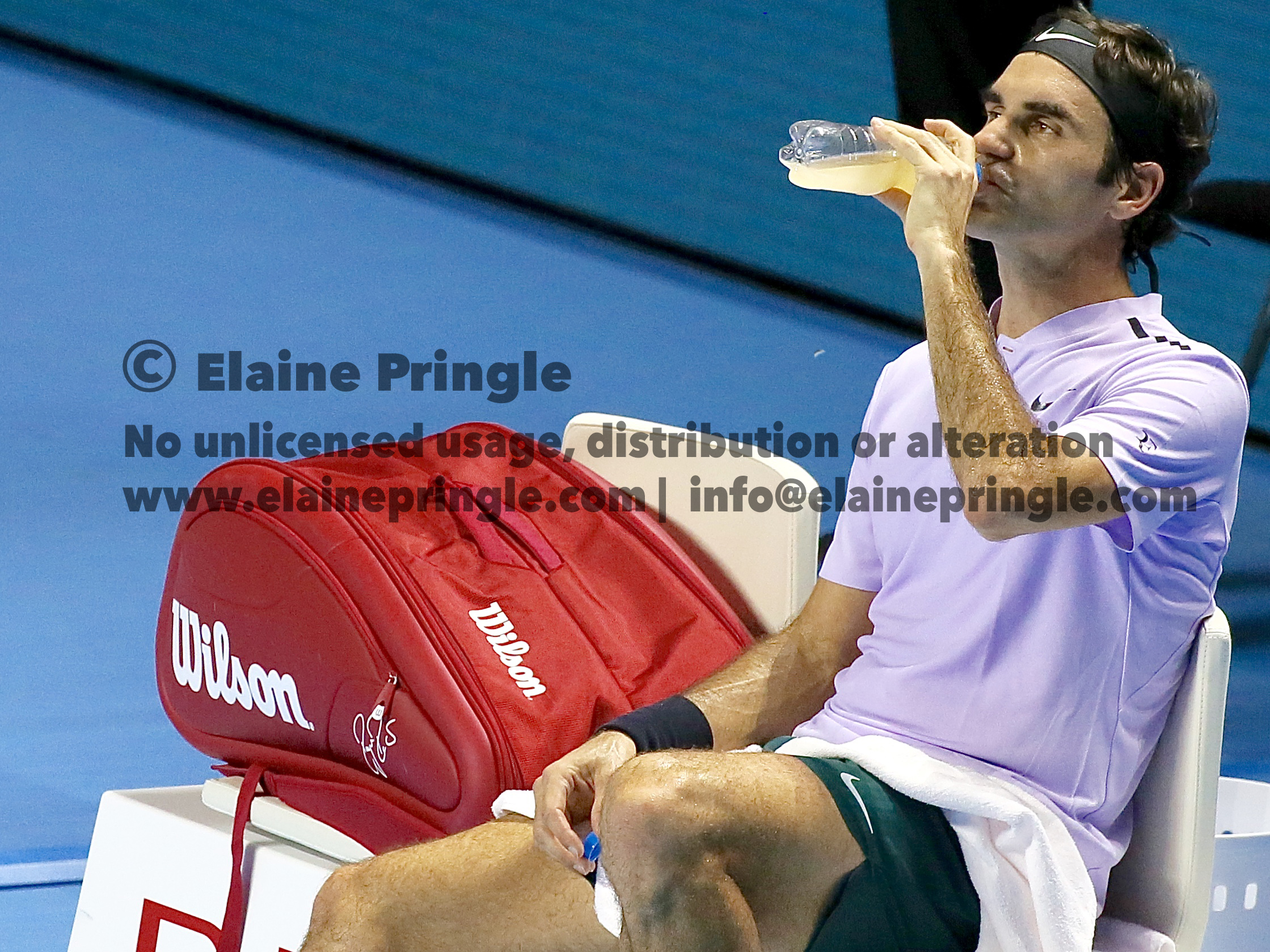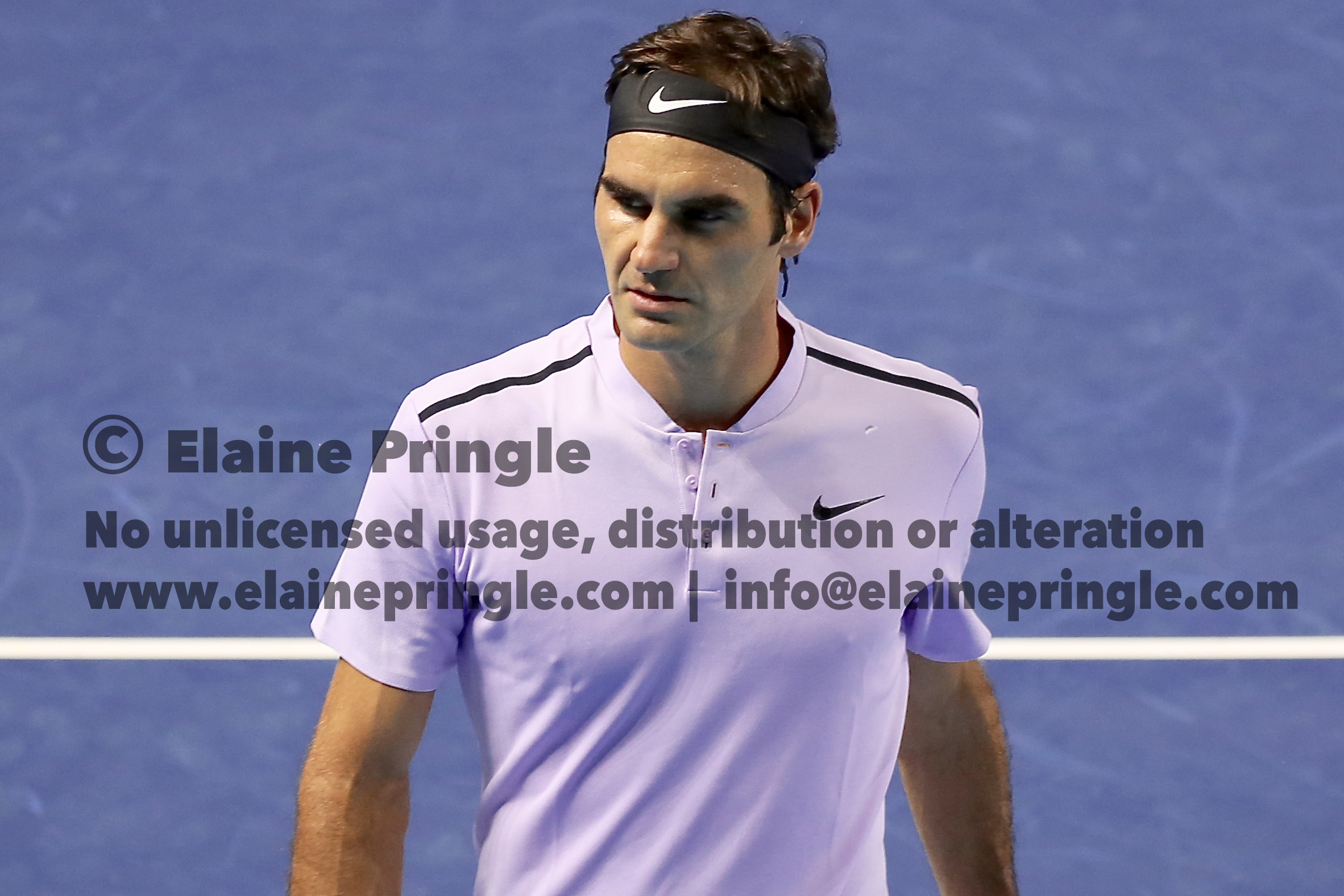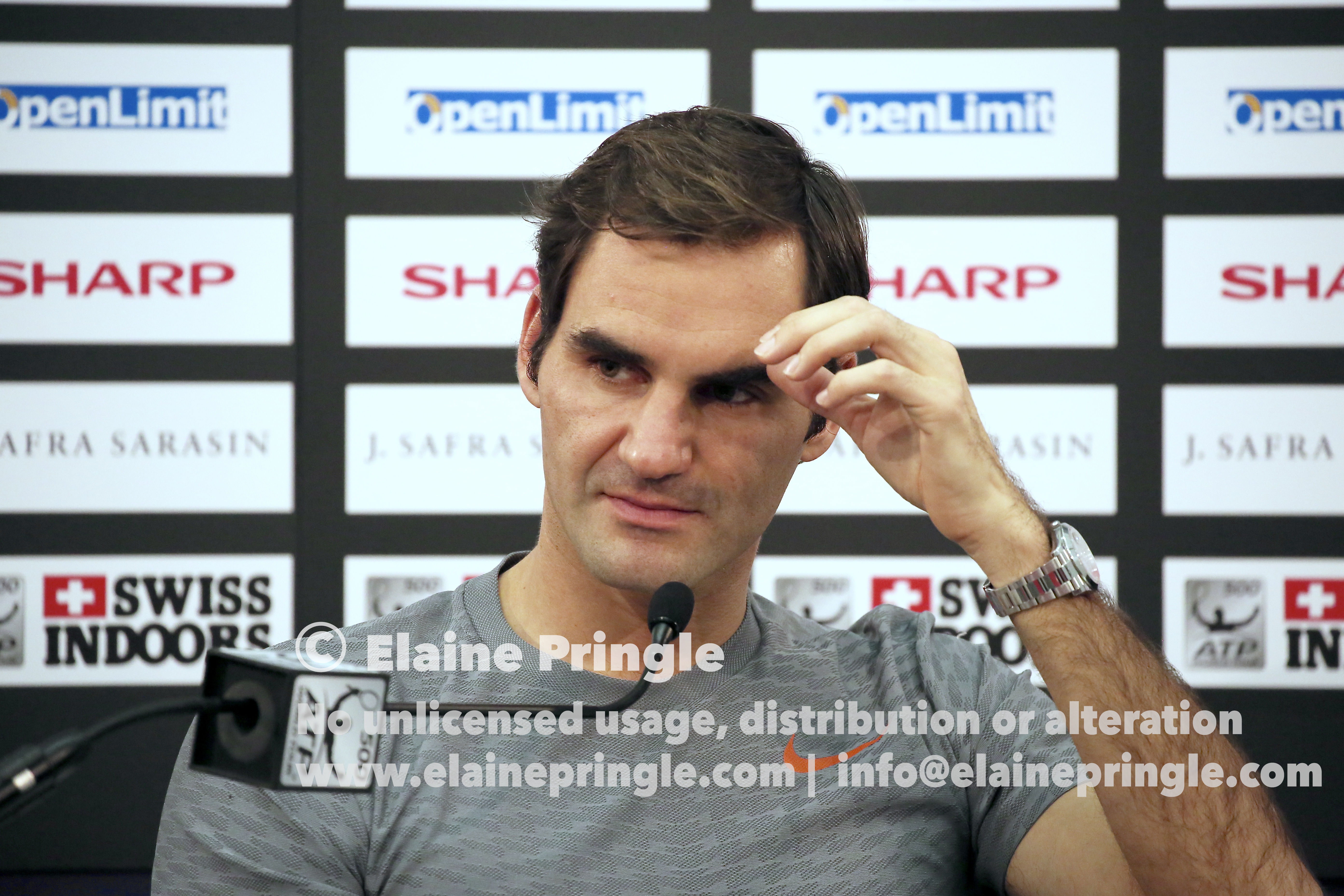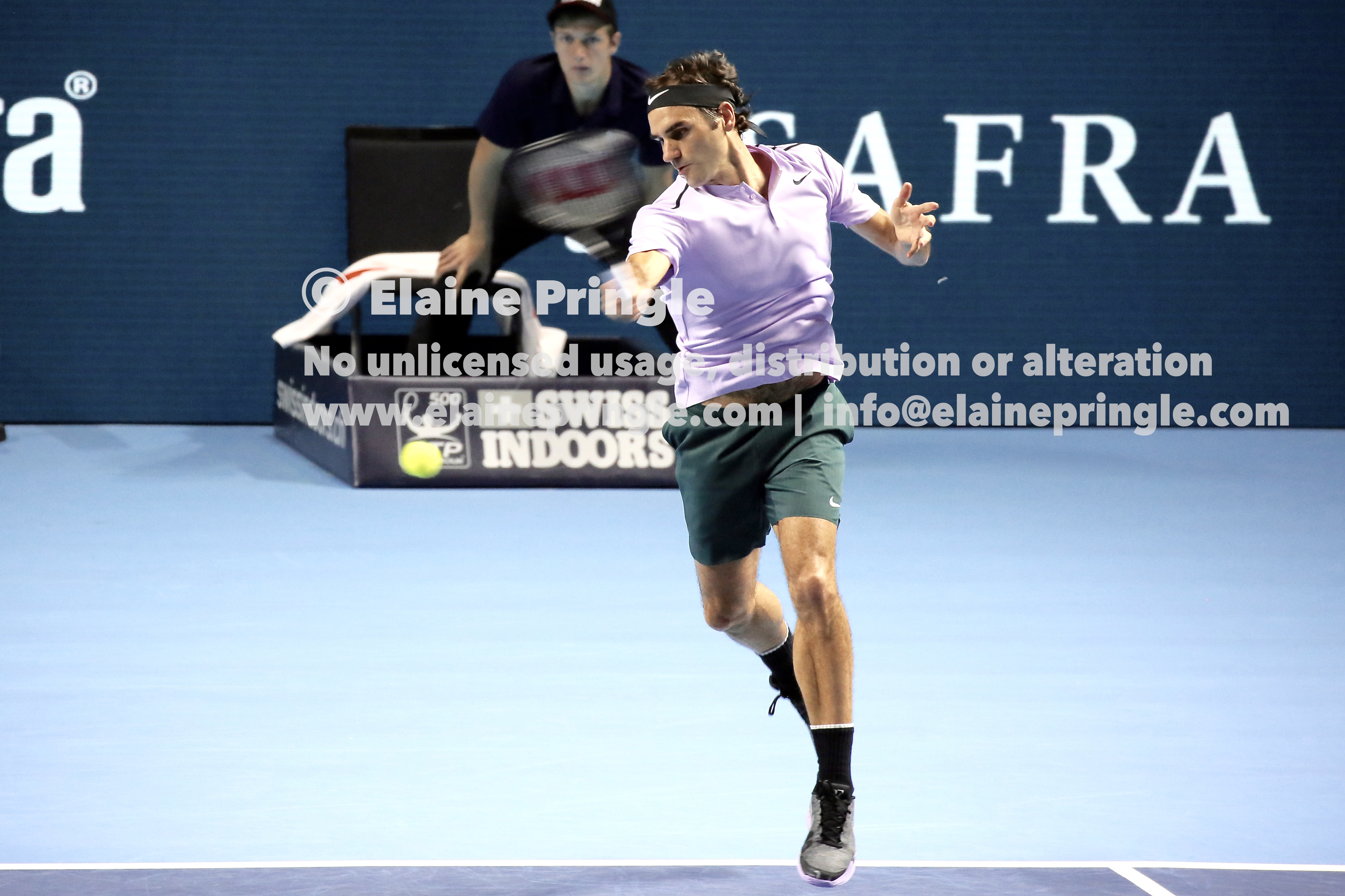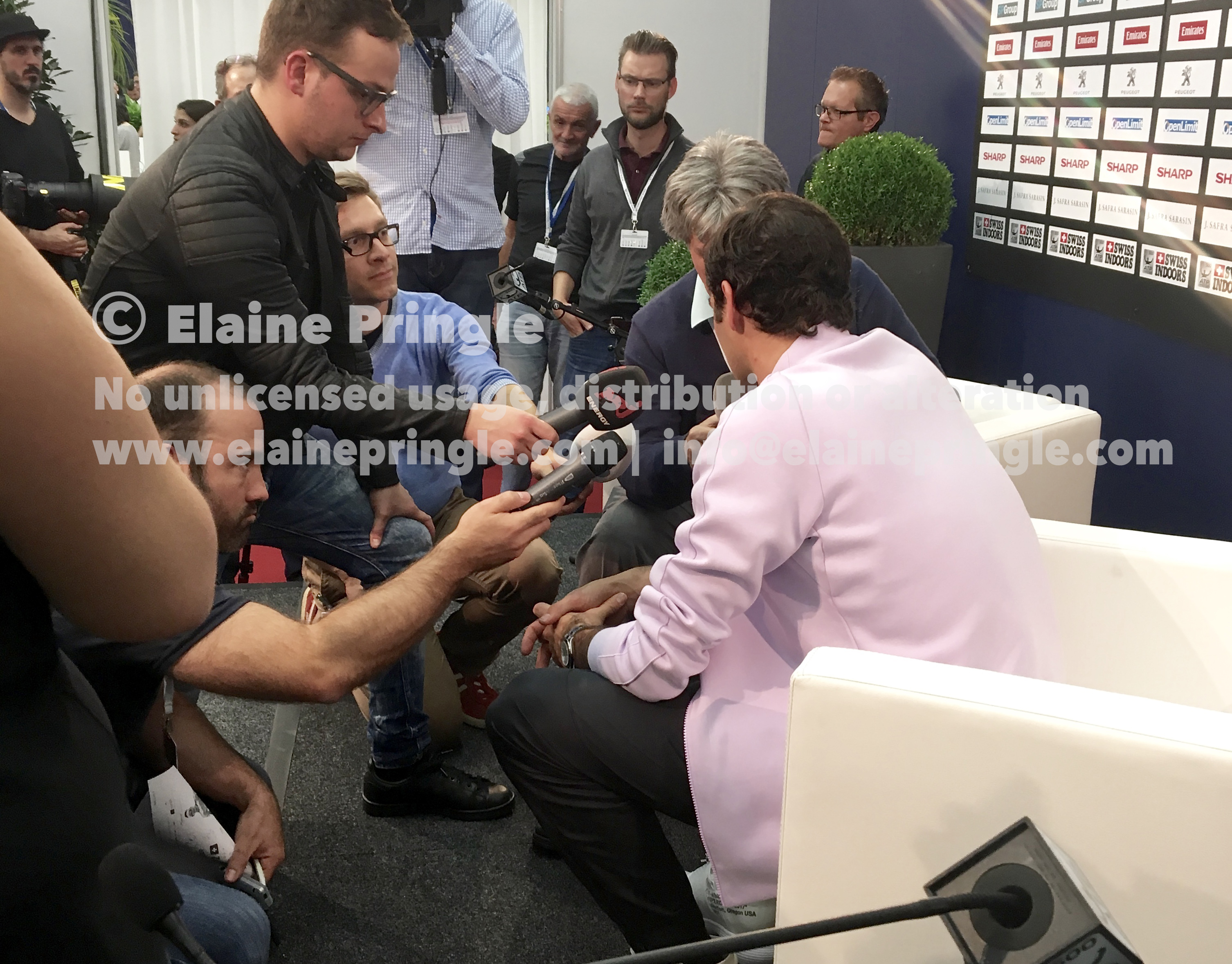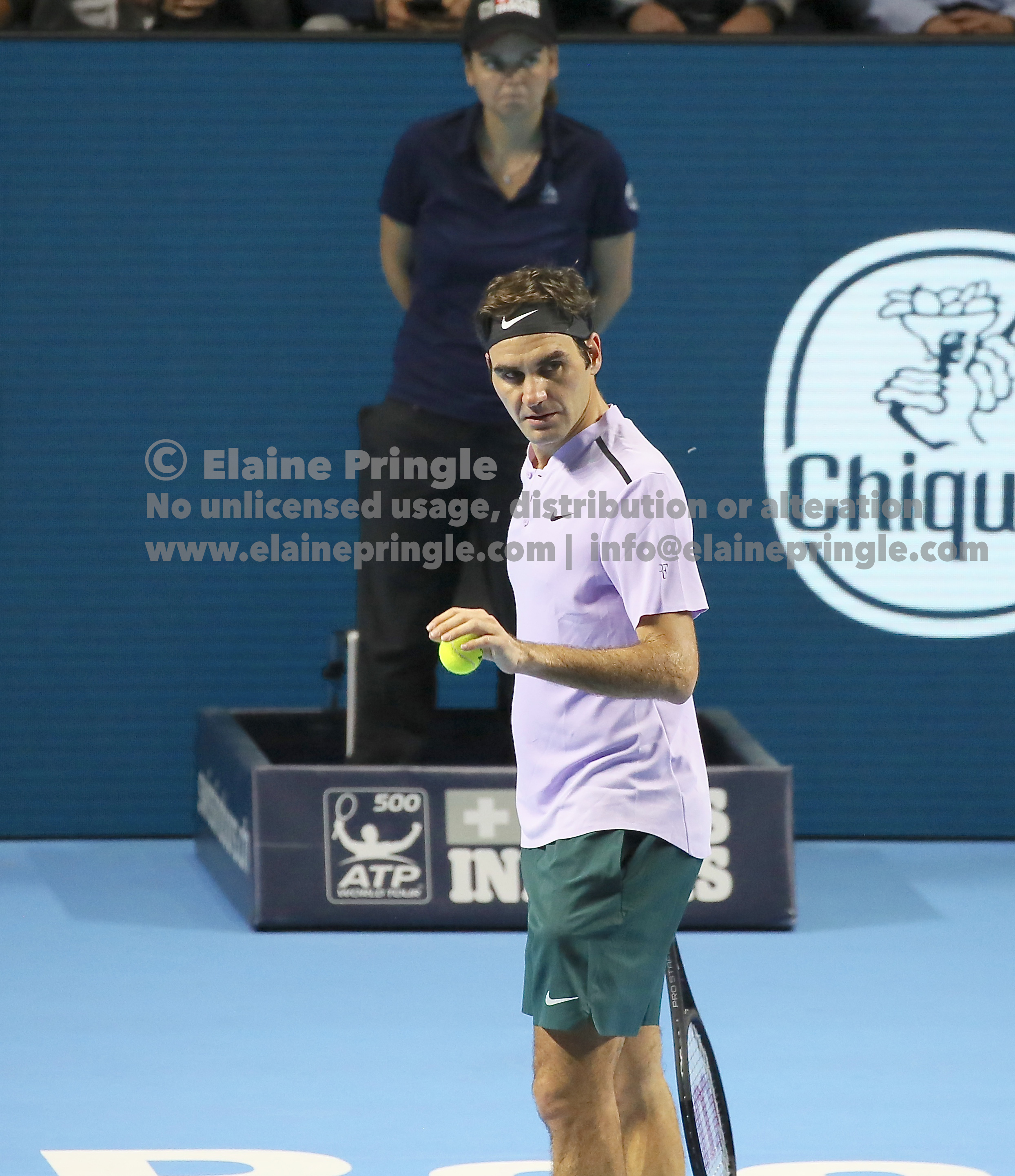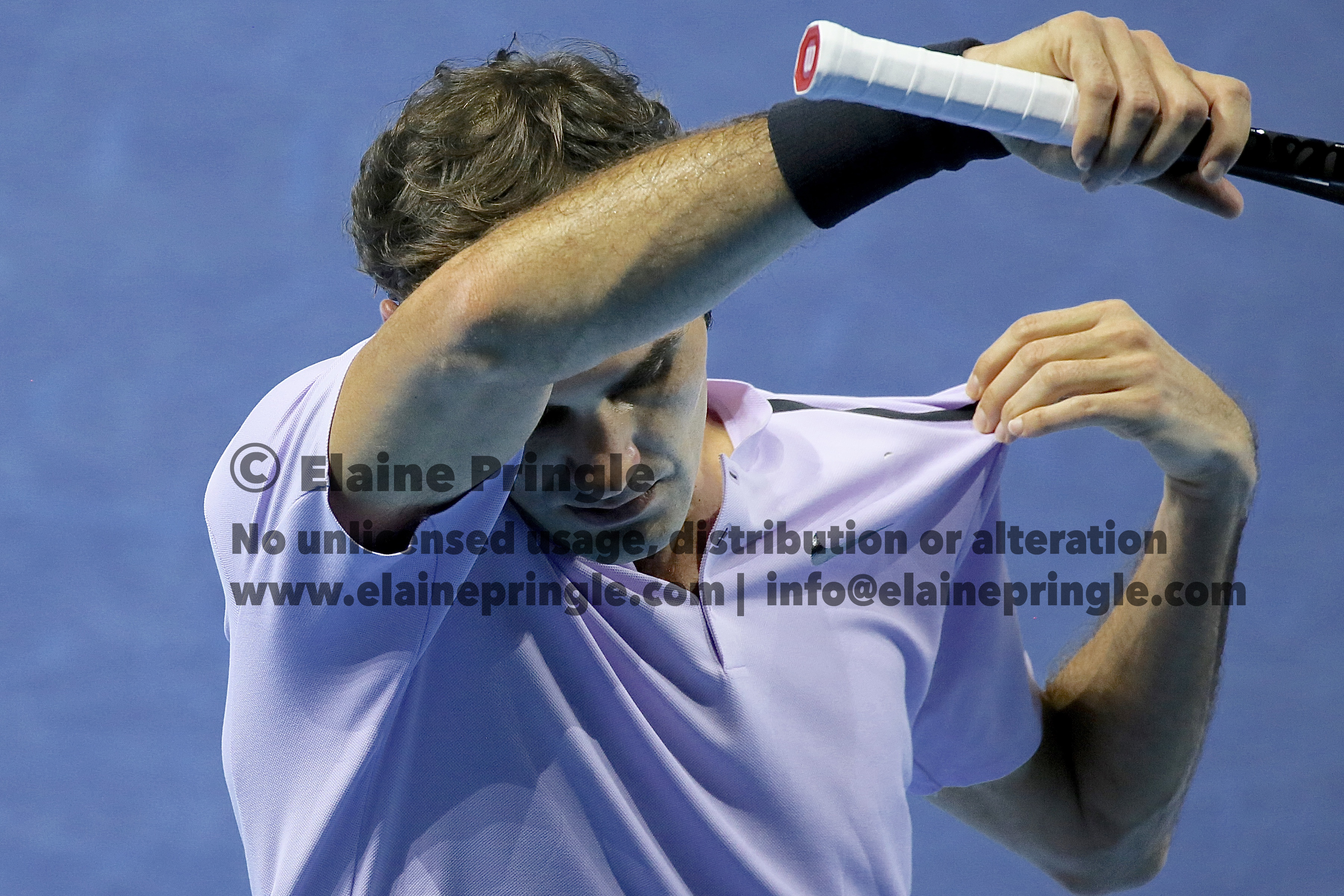 This shot was my press box view. Here I wrote this blog. Just an amazing week of tennis and an unforgettable week of photography.